Individuals that are required to obtain provincially approved and Saskatchewan workplace approved first aid and CPR certification should enrol with Saskatoon First Aid.  Since 2008, Saskatoon First Aid has been offering certification and recertification programs for the lowest costs in Saskatoon. This provider has a training centre conveniently located in the centre of Saskatoon with ocourses held throughout the week. Learn to manage a variety of emergencies including wounds, spinal injuries, burns, seizures and many more. Get Saskatchewan workplace approved certification for first aid and CPR and enrol in a training course today!
Visit the Saskatoon First Aid website for more registration and training course details here. Trainees can complete their enrolment using the form below or via e-mail, telephone call, and walk-ins during business hours at any of Saskatoon First Aid's training centres. Use the following contact details to register for a course:
Email: info@firstaidcourses.ca
Website: www.firstaidsaskatoon.ca
Register for popular standard first aid and CPR training today.
On-line registration form to Saskatoon First Aid
Who Takes First Aid and CPR Courses?
Many people are required first aid training for the workplace or for academic purposes. The following people may be required to take first aid and CPR training:
Nurses
Doctors
Teachers
Community Centre Employees
Office Workers
Fire fighters
Police officers
Security guards
Oil and Gas Workers
Miners
Fitness workers
Health care providers
Daycare employees
Childcare workers
City workers
People that work in large office environments may also be required to receive workplace approved certification courses.
Workplace Approved First Aid and CPR Course in Saskatoon
The only basic first aid course that meet workplace requirements for individuals in Saskatchewan is standard first aid. This is a two day course that includes CPR and AED training and typically comes standard with CPR level "C" or "HCP". This means that participants will learn CPR rescue techniques for casualties of all ages. Automated external defibrillator (AED) training is also a component of the course. Participants will learn about the following topics in a standard first aid course
Unconscious victim assessment
Secondary survey
Primary survey
Level's of consciousness
Casualty and rescuer safety
Legal implications of first aid and CPR
Compression only CPR
Usage of an AED
Personal protective equipment
Sudden medical emergencies
Cardiovascular and breathing emergencies
Wounds and broken bone management
These and many more topics are covered in a standard first aid course.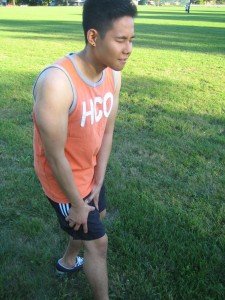 Private Standard First Aid Training
Private standard first aid courses are available for groups of participants or for companies and businesses. This provider can send an instructor to your facility or the private course can be held at the Saskatoon First Aid training centre.
Stand-Alone CPR Training
Participants that only need CPR and AED training can enrol in the following courses:
CPR level "A" – adult CPR only
CPR level "C" – CPR rescues for victims of all ages
CPR level "HCP" – Includes CPR level "C" but adds components for health care providers such as the use of bag-valve masks and trained assistance.
All courses include AED training.
Approved Certificate
Workplace approved training certificates are awarded to trainees upon completion of a training course. The certificate is valid for three years and will meet almost whatever requirement the trainee needs it for.
To re-certify your award you can attend first aid and / or CPR re-certification programs with this St Mark James training provider in Saskatoon.
Course Costs
Saskatoon First Aid offers the lowest course rates in the area. Other training service providers can't compare. Initial enrolment fees include taxes, certification fees, and use of training manuals and equipment. No additional expenses are incurred during the training.
Trainees who drop out are awarded a full refund provided a 72-hour notice is given beforehand.
Did You Know?
Rupture Achilles tendon
The Achilles tendon is located along the back of the calf to the heel. It's a strong, thick cord that connects the muscles of the calf to the heel bone. It can get injured with strenuous activity, especially in athletes like runners. These signs and symptoms manifest in people with a partially or completely ruptured Achilles tendon:
Sudden, severe pain and swelling near the heal
Inability to walk on injured foot (can't bend the foot downward or stand on toes)
A pop or snap when the injury happens, followed by pan
Trainees are sure to receive the best training with high quality training courses taught by workplace approved certified professionals in high-end training rooms with the latest training equipment at Saskatoon First Aid.